Shane Withington: Get Your Boots On For Mona Vale Hospital Rally & March Today!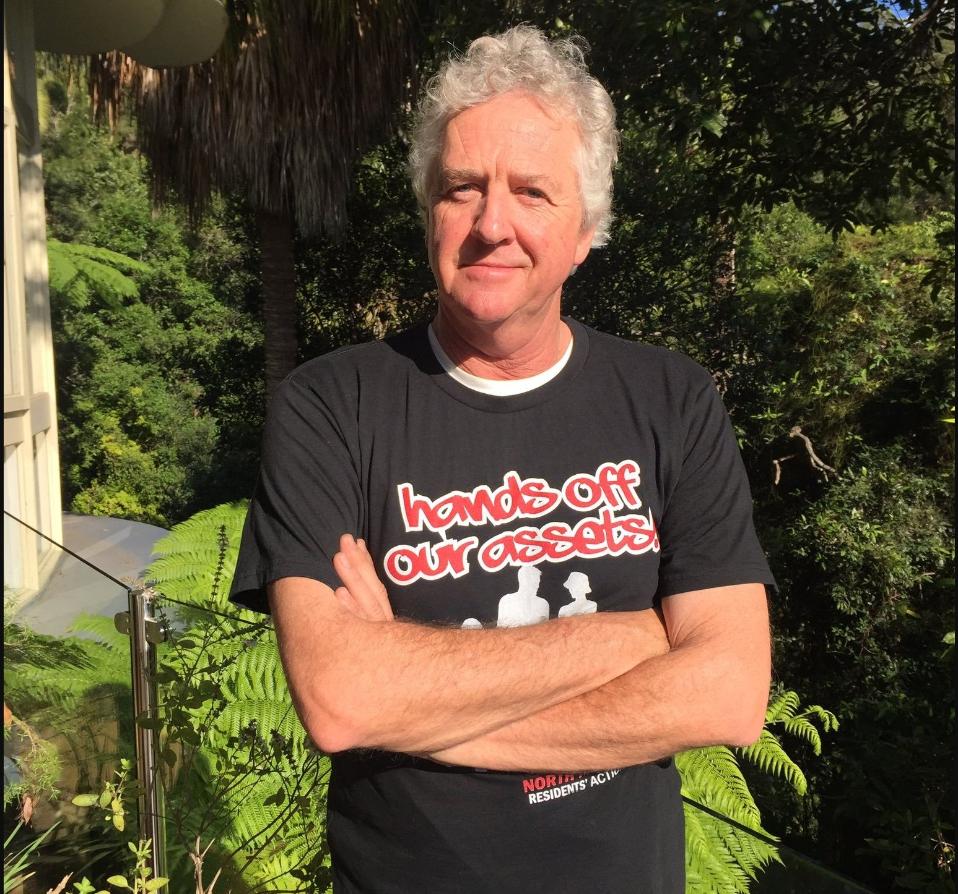 October 14, 2018

A rally to save the heart of Mona Vale Hospital will go ahead rain or shine today, with MC Shane Withington calling on locals to "put their boots on the ground" and join in.
Withington - a Home and Away star as well as leading activist in the successful campaign to secure the Currawong holiday retreat in public hands - said the community was losing a major piece of infrastructure in Pittwater.
Mona Vale Hospital's emergency, surgery, maternity and other acute services will close on October 31 after the Northern Beaches Hospital opens at Frenchs Forest the previous day. The main building will be demolished next year.
The actor and activist said the fight for the hospital was not over.
"The protest against the gambling industry at the Opera House this week shows what a community can do when it's galvanised," he told Pittwater Online News.
"I was told millions of times when fighting for Currawong, it's a done deal, it's over.
"Signing an online petition isn't activism but getting your boots on the ground is. And that's what we're wanting people to do."
The rally will start at 11am at Mona Vale Village Green, followed by a march to Mona Vale Hospital.
Meanwhile, the Save Mona Vale Hospital group secured the public support of 20 local doctors this week.
The GPs, with practices from Mona Vale to Avalon, all signed a statement that read:
"As a practising doctor in the northern beaches, I consider it is essential that Mona Vale be a level 3 hospital with an emergency department, surgery, maternity ward and other acute services. If the new Northern Beaches Hospital becomes our nearest facility, patients requiring resuscitation, anaphylaxis and other critical support will be at risk."
Amongst the 20 is long-term Mona Vale Hospital campaigner , who collected 11, 866 signatures on a petition and presented this to Pittwater's MP to submit to parliament in 2012.

Save Mona Vale Hospital chairman Parry Thomas said the current petition with doctors' names had been collected over a period of just two days and he expected many more would be prepared to sign up.
"The NSW government must listen to our local doctors who know better than anyone about the need for emergency help close to home," Mr Thomas said.
"What will be left are a collection of ancillary services that meet the technical definition of a hospital but the heart, acute care, will be ripped out.
"We need a good turn out today – rain or shine - to convince our local (NSW) MP Rob Stokes and (NSW) Health Minister Brad Hazzard to change their minds about the closure – rather than waiting for people to die in transit on the Wakehurst Parkway."
Withington said hospitals along with schools, parks, and other public infrastructure were central to the community, which would be diminished by the loss of the local hospital.
His family, like most others in Pittwater, had benefitted from its proximity and caring staff.
"Our children have been born there and our loved ones have died there and every one of us has had things chopped off, stuck into and pulled out of us there," he said.
"It's reassuring to see it on the way home - and one of the few places where you can look out the window and see whales breaching. It's a treasure."
Despite torrential rain overnight, Mr Thomas said the rally would go ahead.
"We woke up this morning preparing to have a rally to save our acute services at Mona Vale Hospital to hear that as we've feared and often occurs in these conditions Wakehurst Parkway is flooded," he said.
"This just proves what we have been saying for nearly 20 years about the risks to our community that will arise when emergency moves to Frenchs Forest."
The Mona Vale Hospital Rally runs 11am to 2pm - Muster in MV Village Park then March to MVH.
Report by Miranda Korzy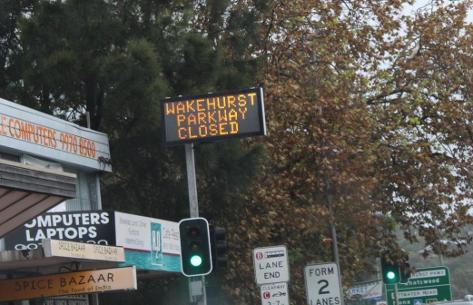 Warringah Rugby Club GM Announcement
Friday October 12th, 2018
It's with great pleasure the Warringah Rugby Club board announce Guy Fraser-Hills as the Club's new General Manager.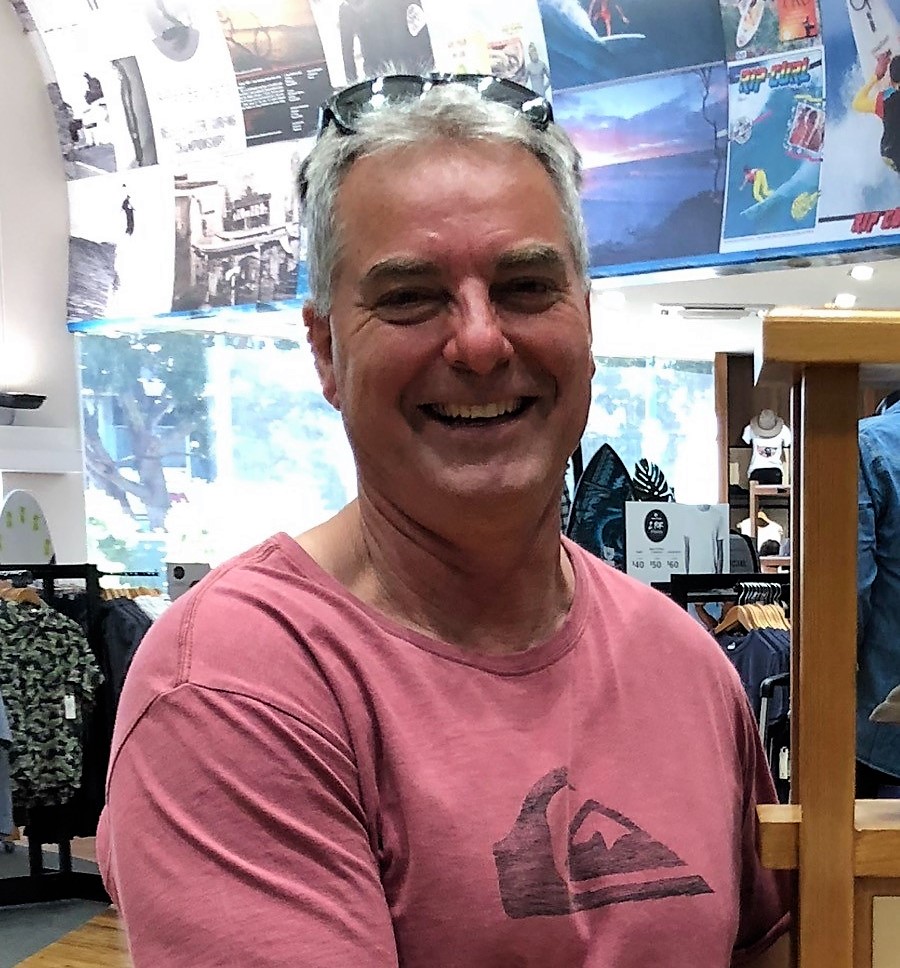 Guy has an incredible diverse commercial background that will bring great value to Warringah Rugby Club and its community.
Guy and his family also have a wonderful history with Newport Rugby Club, stretching three generations and has been a previous coach with our Colts and Juniors Program.
Recent employment history.
General Manager Palm Beach Surf Club – Current.

General manager/Owner of various 5-star resorts and hospitality venues.

General Manager AAP Events.

Qualifications

Bachelor of Arts

Bachelor of Military Studies

Advanced Certificate of Hospitality

Graduate of the Royal Military College

Food & Beverage Management Studies

Our focus will be to continue to grow and support our community and ensure our community engagement remains relevant and meets our partners expectations.

The Board looks forward to working with Guy and continuing to grow the club with the fabulous support of our wider community.
WRC Board
Photo: Guy Fraser-Hills
Bayview Golf Course Development Appeal Lodged with Land & Environment Court: Submissions on Amended application taken to Oct. 14
52 Cabbage Tree Rd. and 1825 Pittwater Rd., Bayview - Amended Plans
DA2017/1274 (Lot 150 DP 1003518 and Lot 191 DP 1039481 and Lot 300 DP1139238 and Lot 1 DP 19161 and Lot A DP 339874 and Lot 1 DP 662920 and Lot 1, Lot 2 and Lot 3 DP 339874) - amened plans for Construction of Seniors Housing consisting of 85 units including gold course upgrades and infrastrtucture works.
The NSW Land and Environment Court is now the consent authority as the applicant lodged a Class 1 Appeal against the refusal of the application by the Sydney North Planning Panel.
The proposal is 'Integrated Development' pursuant to section 91 of the Environmental Planning & Assessment Act 1979. In this regard, a Bush Fire safety Authority is required from the NSW Rural Fire Service under Section 100B of the Rural Fires Act 1997; a licence to carry out Temporary construction dewatering is required from Water NSW under the Water Management Act 2000; a Controlled Activity Approval is required from the Department of Primary Industries under the Water Management Act 2000; and a permit is required under the Fisheries Management Act, 1994 from NSW Department of Primary Industries.
Applicant: Waterbrook Bayview Pty. Ltd.
Enquiries: Lashta Haiari, Principal Planner.
Submissions Close: Sunday, October 14th, 2018
To view documents
NSW Curriculum Review Discussion at Mona vale
The NSW Curriculum is under review and you can .
On 13 May 2018, the NSW Premier Gladys Berejiklian and Minister for Education Rob Stokes announced that NESA will undertake a review of the to ensure it equips students to continue to contribute to Australian society into the 21st century.
NESA has engaged Professor Geoff Masters, CEO of the Australian Council for Educational Research (ACER) to lead the review.
Read the review's .
Consultation runs from 3 September to 30 November 2018.
Here are some questions that might be helpful to get you started. We want to keep the conversation as broad as possible so don't be limited by these suggestions.
What should the purpose of schooling be in the 21st century?
What knowledge, skills and attributes should every student develop at school?
How could the curriculum better support every student's learning?
What else needs to change?
View the Terms of Reference (PDF 30KB) for more information.
Tell us what you think
Share your thoughts:
More to say:
Join a conversation: Attend a roadshow
Wednesday 17 October - Mona Vale Golf Club, Golf Avenue, Mona Vale: 4:00 pm to 6:00 pm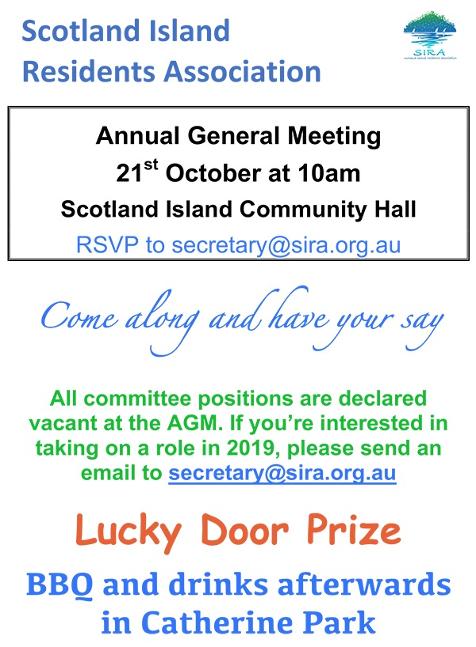 Palm Beach Sailing Club - Beware The Bullets regatta 2018

Saturday 17th and Sunday 18th November 2018
At: Palm Beach Sailing Club (formerly known as Pittwater Catamaran Club)
On Water Venue: Pittwater estuary between Governor Phillip Park, West Head, The Basin and Careel Bay.
This will be the 53rd consecutive running of the annual regatta
Classes/brands of boats attending: Hobie Cat 16, Hobie Cat 18, Taipan, Formula 18, A Class, Wetta
This year the regatta also incorporates the NSW State Titles for the Taipan Catamaran Class.
What Does Beware The Bullets mean?
The sailing course area near Barrenjoey Headland and the sand spit connecting it to the mainland allows the traditional nor-east seabreeze to blow over the sand spit, but also bend around the headland. At times there are freak gusts that bounce down onto the water in short bursts that can catch the sailors by surprise. These unexpected gusts are called Bullets. When sailing close to Barrenjoey Headland you therefore need to be careful or beware of the bullets. Every year we see catamarans flying a hull very high as a result of the bullets and, if you are not careful and react swiftly, the bullets can make the boat capsize and you will lose your position in the race. You've been warned! Beware the Bullets.
NOR and Online Registration at:
Self-Guided Tour Of Historic Mona Vale Cemetery Will Fascinate
Northern Beaches Council, in association with the NSW Government's Heritage Near Me program and the Manly Warringah and Pittwater Historical Society, has developed a self-guided history tour of heritage-rich Mona Vale Cemetery.
The tour can be accessed on Council's website using a smart phone or iPad, taking participants on a two-hour stroll through this historic cemetery, first consecrated as a burial ground in 1905.
The new Mona Vale Cemetery self-guided history tour will be officially launched by Richard Michell, President of the Manly, Warringah and Pittwater Historical Society during a special Devonshire morning tea at the cemetery from 10.30am on Wednesday 17th October 2018 - followed by a guided 'demo' of the tour (from 11.30am - bookings essential and weather permitting).
Northern Beaches Mayor Michael Regan said the tour is based on the Journal of Local History (Volume 8) published by the Manly Warringah and Pittwater Historical Society in 2004 to commemorate the centenary of the cemetery.
"While a printed version of the tour will soon be available on site - you can now from the comfort of your lounge at home," he said.
The tour profiles around 30 local identities including author and playwright Morris West (known for The Devil's Advocate, The Shoes of the Fisherman and other works), pioneer James Booth and the early 20th Century photographer Euphemia Baker who was also the first Australian woman to become a Baha'i.
A number of prominent people who passed away since 2005 also feature in the tour, including the much-loved teacher, community activist and Pittwater councillor, the late Mayor Harvey Rose.
Council will develop additional tours in future and welcomes submissions for consideration by our historical panel about interesting people who are interred in the cemetery.
For more information, or to book your place on the tour, please contact Cemetery Admin on 9970 1341.
Mona Vale Cemetery is at 107 Mona Vale Road, Mona Vale (enter via Fazzolari Avenue)
Telephone 1300 434 434, email or see Council's website at
Well Done the BIG SING
Congratulations to The Big Sing who sang for the recovering patients at the Beachside Rehabilitation Centre at Mona Vale Hospital on October 4th.

They were very warmly received by patients and staff alike!
, Director of the BIG SING said, 'Thank you to everyone who came along to listen and thank you, volunteers, for the tea and cake afterwards!'

The Big Sing is a community singing group that is open for all adults wanting to sing a variety of music styles with others. No experience necessary.
Visit: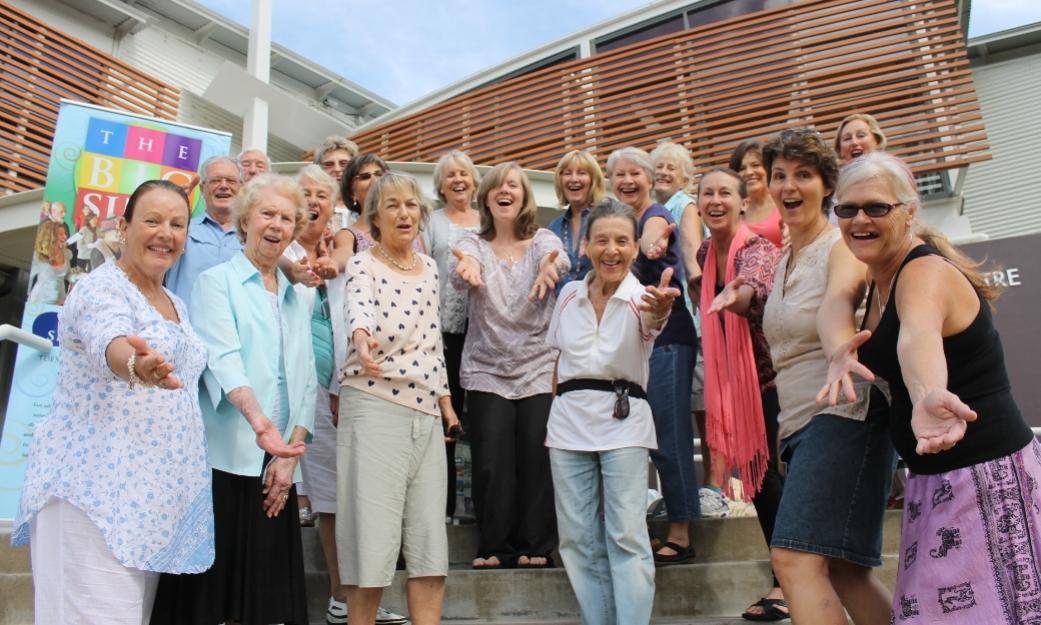 Infrastructure Improvements To Continue At Mona Vale Hospital
October 12, 2018
The tender process is underway for the next phase of major infrastructure works at Mona Vale Hospital.
The main works contract will include the construction of a new inpatient building on the eastern side of the hospital to accommodate a dedicated inpatient palliative care unit and a specialist inpatient geriatric evaluation and management unit.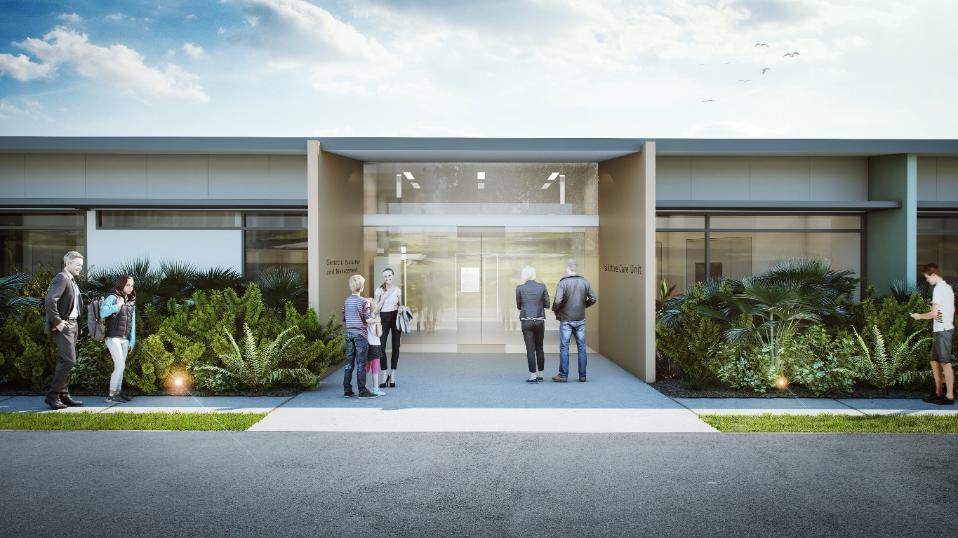 Early enabling works have also recently commenced at Mona Vale Hospital including the construction of a new service road and site preparation works for a new helipad. Construction works will also commence next week on a new Support Services Building to accommodate new kitchen, laundry, cleaning, engineering and staff facilities.
"This is an important stage in the major investment in new infrastructure and services at Mona Vale Hospital," Rob Stokes said today.
"The next phase of construction works will see further new hospital buildings introduced and the continued modernisation of the Mona Vale Hospital campus.
"These new hospital buildings will be state-of-the-art and purposely designed to provide services into the future.
Other infrastructure projects completed at Mona Vale Hospital in recent years include the new Community Health Service Building in 2016, the Beachside Rehabilitation Unit in 2014 and the expansion of the Palliative Care Outpatient Unit in 2013.
Over 250 public hospital staff will continue to work at Mona Vale Hospital in the future and all inpatient, urgent care and community health services will be provided by NSW Health. The entire Mona Vale Hospital campus remains in public ownership.
Mona Vale Hospital will continue to provide a range of existing and new health services including: 24/7 Urgent Care, radiology, pathology, pharmacy, 56-bed inpatient rehabilitation and assessment, 10-bed inpatient palliative care, 10-bed inpatient geriatric evaluation and management, outpatient palliative care, dental surgery, hydrotherapy, paediatric occupational therapy, paediatric speech pathology, paediatric physiotherapy, adult, youth and child mental health, adult musculoskeletal physiotherapy, acute post-acute care, podiatry clinic, diabetes clinic, community drug and alcohol services, early childhood services, community nursing service, chronic disease community rehabilitation services, carer support services, community aged care/rehabilitation service, continence service, dietetics, outreach maternity antenatal clinic, ambulance station and cardiac rehabilitation.
Restoration and rehabilitation Grants now open
October 11, 2018

Member for Manly James Griffin announced today that applications for grants under the NSW Environment Trust's Restoration and Rehabilitation Program are open for community and government organisations to create more sustainable management of environmental assets and services.
"I am passionate about our environment and this is a huge opportunity for local community organisations to secure funding to improve our local environment. This historic program has run for more than 25 years and will deliver long term outcomes for our local environment here on the Northern Beaches," Mr Griffin said.
"These grants enable community organisations and Council to further protect, conserve and restore our valuable natural environment by implementing local or regional on-ground projects.
"We want to enhance how this is done by facilitating the development of environmental expertise and partnerships between the community, government and industry.
"Without these grants, the community would not have the ability to implement the volume of vital sustainability activities such as bush regeneration, weed management, revegetation, vertebrate pest management, fencing, erosion control, formalisation of tracks, and capacity building, to signage and educational resources."
Under the Program, ,000,000 will be made available for grants across two funding streams, which include:
Community projects totalling ,000,000; and

Government projects totalling ,000,000.

Individual grants of up to 0,000 will be offered under the program.

Applications close on 3 December 2018.
The program is a contestable grants program, therefore applications received will be assessed on merit by an independent technical committee.
Merit is based on clear assessment criteria set out in the Program Guidelines. Successful applications will be approved by the Trust in May 2019. The Program is funded by the NSW Environment Trust within the Office of Environment and Heritage.
For information on how to apply for a grant, visit:
Learn To Swim Narrabeen 2018 Rego. Day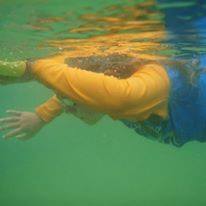 Narrabeen Learn to Swim provides swimming lessons by qualified AustSwim instructors on Saturday mornings (9am to 11am) during the summer season for a nominal fee of /child for the season.
One-to-one lessons are provided and last approximately 10mins. Registration day will be held on Saturday 4th November 2018, with lessons starting on Saturday 11th November 2016.
Register at North Narrabeen Rock pool from 9 a.m. on 4th of November.
Children (3+ years old) come along at any time in the morning, enrol, receive a number indicating their position in a queue and wait for one of the volunteer instructors to take them. Stroke correction and water awareness lessons also available for older children.
WE NEED QUALIFIED VOLUNTEER TEACHERS.
If you have your accredited Austswim or similar. We would love to have you join us. The reward is seeing the development of our little swimmers grow in their abilities.
More information
Contact: Liz Kelly
Phone: 0418 696 525
Email:
Website:
Facebook:
Palmy Old Mal-Log Rally 2018
On Saturday 10 November 2018, Palm Beach Longboarders is hosting its 22nd annual Palmy Old Mal Rally at Palm Beach on Sydney's northern beaches.

Palmy President Pete English says –
"The Old Mal Log Rally goes from strength to strength. It has a roots connection to longboarding and is one of the longest running events of its type in the country. It's a graceful style of surfing that embraces art, lifestyle and music, in ways that is keeping longboarding fresh and engaging a broader, younger audience. There are a lot of smiles that go around at this event."
The contest is exclusively for pre-1968 boards and modern single fin logs.
Palmy welcomes surfers from all over the state - including former event winners Matt Chojnacki, Jye Byrnes, Jack Norton, Jace Pioli, Justin Bevan, Johnny Gill and Kai Ellice-Flint and old hands Bruce Channon from Palm Beach, Lynden Riley from Manly and Wollongong's Billy Morris. Keyo rider Tom Payne, is a former junior winner, and current Australian Open champion Declan Wyton has been invited. The girls event is filling up quickly. Local junior Minna Blackwell who got a third at the recent Australian Old Mal titles in Crescent Head will be one to watch.
There are a total of 72 spots available over Open Old Mal, Over 40 Old Mal, Open Log, Junior Log and the Ladies divisions. The first heat will start at 6.30 and the last final is scheduled for 4.30. As always, there's an all-day BBQ, music, vintage cars, vintage boards and a celebration to finish.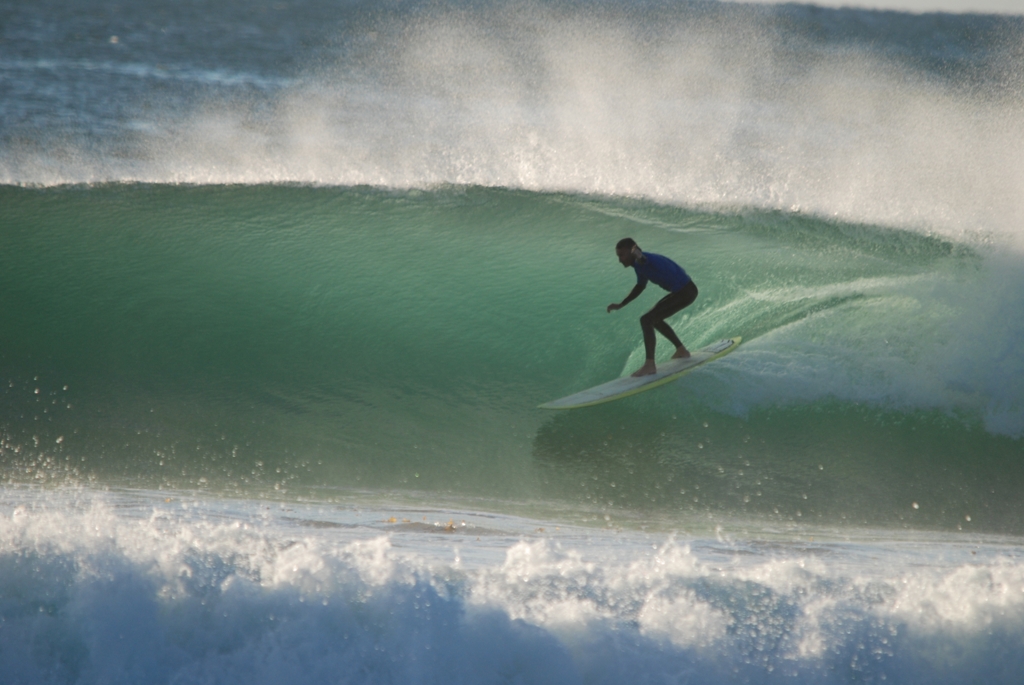 Thank you to sponsors, Naked Wines, HeartSmart, Vanimo Surf Lodge, Young Henrys, The Critical Slide Society, O'Donnell, Keyo and McTavish, Okanui and Pacific Longboarder.
Entry form is below, simply click on, 'save as' on your own PC or device, fill out and get it in - see you on the beach!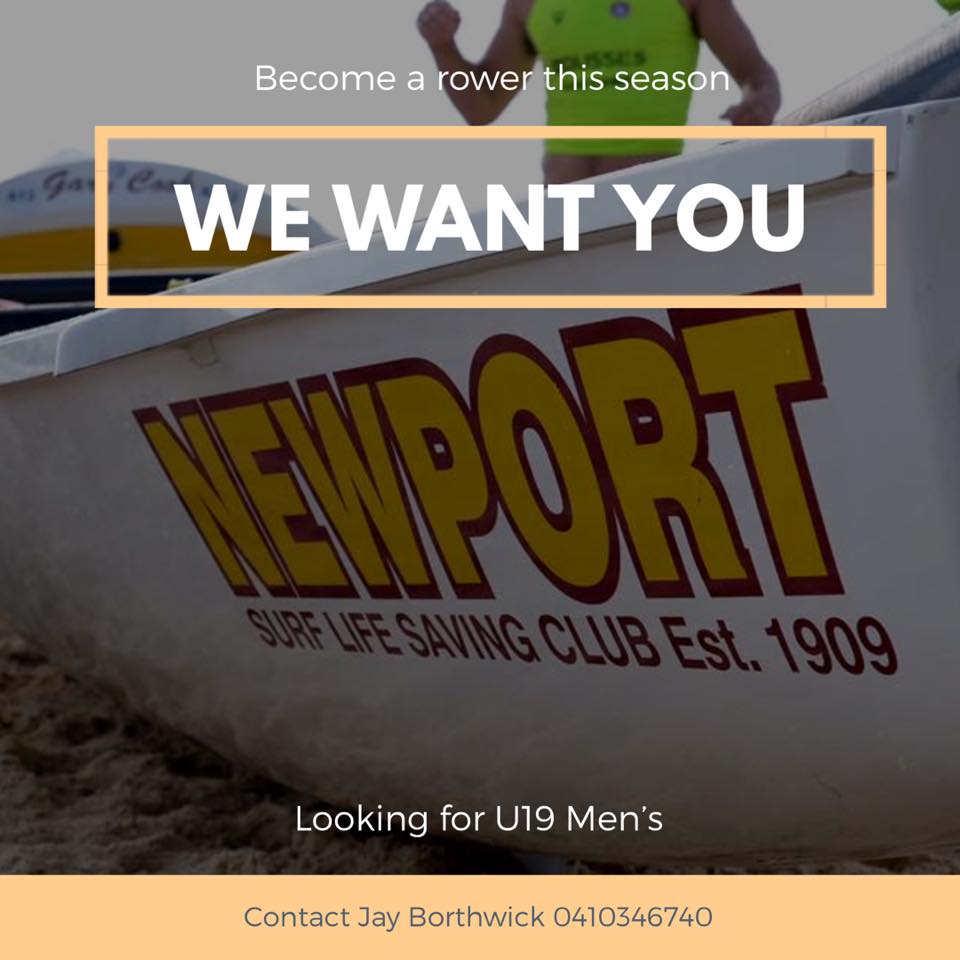 Infrastructure grants for 2018: October Round
Community organisations on the Northern Beaches looking to build new or upgrade current facilities are encouraged to apply for funding from the final round of the NSW Government's Infrastructure Grants program for 2018.

Member for Manly James Griffin said applications could be submitted for sport and recreation, arts and culture, and emergency preparedness from Tuesday, 2 October.
"We know what this funding can do for our local community, make a real difference by providing new or improved sporting or cultural facilities, or by protecting local residents in emergency situations," Mr Griffin said.
"This year will see the NSW Government complete its commitment to invest million into community infrastructure projects across NSW in four years."
Funding ranges are ,000 to 0,000 for arts and culture, ,000 to 0,000 for emergency preparedness and 0,000 to 0,000 for sport and recreation.
Applications for the final round of Infrastructure Grants for 2018 will be open from 2 to 22 October, 2018.
For more information including details on how to apply for grants, visit
New netball courts in Warriewood in 2019
The construction of new netball and multi-use courts in the Warriewood Valley will begin in early 2019, following the adoption of a Plan of Management for the sports facilities by Council last night.
The plan includes four hard-court netball courts, a multi-use court, a 50 space carpark and a public amenities building. One of the netball courts can be used as a full basketball court with the installation of switchable posts.
Significant trees on the site will be retained, a wildlife corridor link at the rear of the park will be established and additional landscaping and water-sustainable urban design features will be provided.
Northern Beaches Mayor Michael Regan said the plan was developed in response to increased demand for more sporting facilities flagged in Council's Sportsground Strategy in 2017.
"More lit hard-surface netball courts were identified to provide suitable playing surfaces for all grades.
"These facilities will cater to the needs of the growing community in the Warriewood Valley now and in the future."
The proposed works will be funded through development contributions raised from Warriewood Valley developments.
The property at 3 Boondah Road Warriewood was purchased by Council in 2017 with the intention of using the land for sports activities and general recreation.
Plan To Protect And Enhance Northern Beaches' Precious Urban Tree Canopy
Friday September 28, 2018: From Northern Beaches Council
Over 100,000 new trees planted on Council land, an iconic tree register and tools to encourage more trees on private property are key actions in Council's first draft Urban Tree Canopy Plan now on public exhibition.
The draft Plan outlines the strategic directions and guiding principles for the management of trees across the Northern Beaches over the next five years.
Northern Beaches Mayor, Michael Regan said the four strategic directions of the draft Plan provide a comprehensive and cohesive approach to sustaining the future of our urban trees over the next five years by:
protecting existing urban trees;

maintaining the Northern Beaches' existing urban tree canopy cover;

improving tree diversity and health; and

by motivating, inspiring and supporting the community to protect and enhance our urban trees.

"It's very exciting to have this plan fast tracked and ready for community comment. Similar strategies had been in development under the former Councils but what a great outcome of amalgamation that our tree canopy can now be managed in a coordinated way across the whole of the Northern Beaches area," said Mayor Regan.
"We are in an enviable position of being one of the few areas within the Sydney Metropolitan area with canopy coverage greater than 50 percent, at 64.2 percent. Many council areas in Sydney have less than 20 percent urban canopy.
"There are, however, increased demands upon the Northern Beaches environment as more residents and businesses seek to call the Northern Beaches home.
"The plan details how we will implement an aggressive tree planting program on council owned land of at least 5,000 new trees annually, which would mean 100,000 over the next twenty years.
"We'll introduce an iconic tree register and ensure that any mature tree that has to be removed due to poor health or for unavoidable operation reasons will be offset by planting at least two more.
"The immediate focus will be on collating accurate baseline data to allow us to monitor the actions of the plan and ultimately measure how successful we are in protecting and maintaining a healthy and diverse canopy cover.
"Engaging our community in protecting and enhancing our urban trees will also be a critical factor in achieving the objectives of the Urban Tree Canopy Plan.
"I encourage community feedback on the draft Plan and look forward to more ideas from the community," Mayor Regan said.
The success and progress of the all the actions listed in the plan will be reviewed annually.
The draft Northern Beaches Urban Tree Canopy Plan is available at
Bronze Medallion Course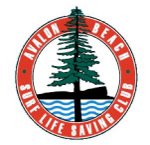 Would you like to learn how to save a life and help your local community? Our BRONZE MEDALLION Course is starting soon with an Information Session at 11:00am on Sunday 21 October in the Bangalley Bar, Avalon Beach SLSC.
The Bronze Medallion is the core award to be a surf lifesaver in Australia. The (approx) 8 week course provides participants with the skills and knowledge of patrolling, including CPR and first aid, rescue techniques, emergency care and surf awareness in order to be able to participate in lifesaving operations. Course fees apply. Pre-requisites: minimum of 15 years of age on the date of assessment and completion of an unaided swim (goggles/masks permitted) of 400 mtrs in 9 minutes or less.
Attaining your Bronze Medallion is a huge accomplishment and you can then join a great team of volunteers to help keep beach goers safe. You will meet a fantastic bunch of people from all kinds of backgrounds, make some new friends and have a bit of fun along the way.
Our Club has a strong, competitive spirit across all surf sport disciplines, a youth development program and a passionate sense of community. New members welcome anytime.
ANZAC Projects Hit Million Dollar Mark
Member for Manly James Griffin and Minister for Veterans Affairs David Elliott have called for applications in the latest round of the Community War Memorials Fund (CWMF) and the Anzac Community Grants Program (ACGP).
A total of million has been invested into the revitalisation of local war memorials during the Centenary of Anzac, ensuring regional communities across NSW have a place to remember the service and sacrifice of defence personnel.
Mr Griffin said new funding of 5,000 was available to help protect and repair local war memorials and to support projects which commemorate or support veterans and their families.
"I encourage local community groups such as the Friends of Freshwater, RSL sub-branches, schools and councils to apply before applications close on Remembrance Day," Mr Griffin said.
Mr Elliott said more than 200 war memorial conservation and repair projects have already been funded across NSW.
"This NSW Government investment in veterans' projects in part of a suite of measures to commemorate the Centenary of Anzac, including upgrading the Anzac Memorial in Hyde Park, funding the Veterans Employment Program and supporting the 2018 Invictus Games.
"I encourage local community groups, RSL sub-braches, schools and councils to apply for a Community War Memorials Fund or Anzac Community Grant, particularly as we gear up for the Invictus Games Opening Ceremony and Armistice Centenary commemorations."
The CWMF provides grants of up to ,000 to protect, conserve and repair war memorials including statues, honour rolls and memorial halls which commemorate the Anzac legacy.
The ACGP provides grants of up to ,000 to schools, community organisations and veterans groups to recognise Australia's military service, educate a new generation and support the NSW veteran community.
Applications are open until Remembrance Day, Sunday 11 November 2018. For more information, visit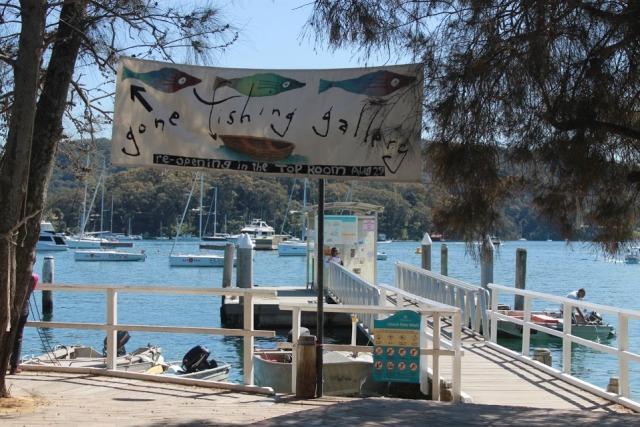 Petition: Save Ingleside from Over-Development
PROPOSED INGLESIDE DEVELOPMENT

We the undersigned, write in connection with the above proposal and wish to object strongly and respectfully to the development of the area in the proposed manner.
Ingleside is a dispersed settlement where development proposals should be considered very carefully: infilling could ruin the character of the area but estate development will not only overwhelm it but also overwhelm the vast majority of residents living from Narrabeen to Palm Beach who will travel through or near Ingleside every day.
Naturally, we understand that the State Government has a determined growth strategy. However, the overwhelming increase in immediate population and thoroughfare traffic will have a devastating effect upon the existing population who live here and contribute to Sydney as a city and as a defined demographic already.
Pressure for the development in the region is considerable, mainly for housing city commuters, but has been successfully resisted for more than 30 years for the same reasons as now. The infrastructure was not in place and as can be seen by the impact of development in Warriewood, remains at an unsupportive level. The reasons for rejecting those schemes also included the inadequacy of the minor roads apart from Mona Vale Road to accommodate even small increases in traffic.
Reference is made to the over one thousand comments on the supporting website, mostly by residents of Pittwater external to the immediate area of Ingleside who have failed to have a voice but as your constituents have equal right to be represented as bearing the impact of the development. With the above in mind, we request that the development be reviewed to take into account the residents of Pittwater, whom you represent. Rather than telling them why it will be good for them, consider the voice of the residents and understand why it will be bad for them.
Похожие новости
Haircuts with bangs tumblr 2018
Hd blue abstract wallpapers 2018
Salvatore ferragamo fall / winter 2018 campaign
Photo of study table designs 2018
American traditional rose tattoo designs 2018
Какие обои подобрать в комнату 2018
Guess denim jumpsuit 2018
Small villa design
ШОКИРУЮЩИЕ НОВОСТИ